Unite Right is our Non-Profit charitable arm and the core  of our efforts in giving.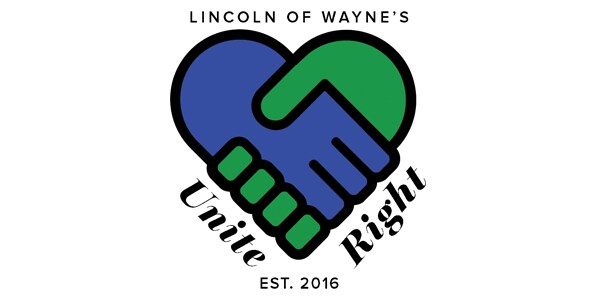 Unite Right's mission is clear.  Charity starts at home and our goal is to create fun and engaging events that provide channels for local business and our neighbors to be able to support Non-Profit organizations in our community. Whether it be supporting local health organizations, education systems, programs of the arts, or taking steps towards sustainability and environmental protection… we believe in doing good for people, animals, and our planet and we know our clients do too.   Follow us on social media to find out more about our efforts and how you can help join our team in making a difference.
 Through our Driven To Give events alone we have been able to raise almost 
$100,000
for charity!!!
#PeaceLoveLincolns
Driven To Give Partners:
Passaic County Technical Institute - Wayne Fire Department and Wayne Memorial First Aid Squad - Make A Wish Foundation - The Chilton Medical Center - Paramus Pancreatic Cancer - March of Dimes - Montclair Art Museum 

Charitable Contributions:
Prophetic Church of God - Wayne Boys & Girls Club - Montville Baseball - Immaculate Heart of Mary - Special Olympics - Boys and Girls Club - Somerville Hawes Dads Night - Italian Night, Bobby Konowich - Wayne Valley Project Grad Fashion - Don Bosco Home Run Club - KofC Golf Outing - Wayne Warriors Baseball - WRRO, Wayne Regular Republican - St. Joes Hole In One - North Jersey Country Club Hole In One - Home For Heroes Hole In One - Utah Educational Savings Plan - NJ Chamber of Commerce - NSVF Family Golf Outing - A. GiGiacoco Lyme Disease - Carey Assets Inc - CASA Court Appointed Special - St. Joe Wine & Beer - Wayne Valley Football Booster Club - Wayne Hills Marching Band Booster - PLRYO - Marotti Golf Sponsor - Passaic County Golf Outing - William Paterson Golf Outing - Caldwell United Methodish - Friends of Berdnik for Sheriff - St. Joe's Hole In One - Banyan School - Delbarton Golf Outing - Nancy J Semmel - NJ State Police - Matty Galas Memorial Golf Outing - Fashion For Pink Crusaders - Just Cheer All Stars - Project Help - St. Mary's Tricky Tray - 242nd Birthday US Marines - Vashti/Lucienne - Chilton Gala - Fidelians Foundations - Wayne Hills Project Grad - PBA Toy Drive - Little Falls Education Casino